"These are my secret beauty products. I FINALLY LOVE MY SKIN!" -

Summer Williams, 

Skin Expert
This routine is everything EARTHSCURE stands for. It's simple and safe skincare that reveals your natural beauty at any age. It's many different products combined into just 3  easy-to-use products. (Sizing: Cleanser is 5oz, Moisturizer is 2oz, Cream is 2oz.) 
100% No-Risk Money Back Guarantee
 "These are my secret beauty products. I FINALLY LOVE MY SKIN!" -

Summer Williams, 

Skin Expert
This routine is everything EARTHSCURE stands for. It's simple and safe skincare that reveals your natural beauty at any age. It's many different products combined into just 3  easy-to-use products. (Sizing: Cleanser is 5oz, Moisturizer is 2oz, Cream is 2oz.) 
Your entire skincare routine, in 3 steps
At EARTHSCURE, we believe "less is more" as women age. That's why our products have many benefits in 3 easy-to-use products.
Anti-Aging
Moisturizing
Cleansing
Wrinkles & Fine Lines


Firming & Smoothing

Balancing


Clearing Impurities


Pore Appearance


Skin Tone


Skin Texture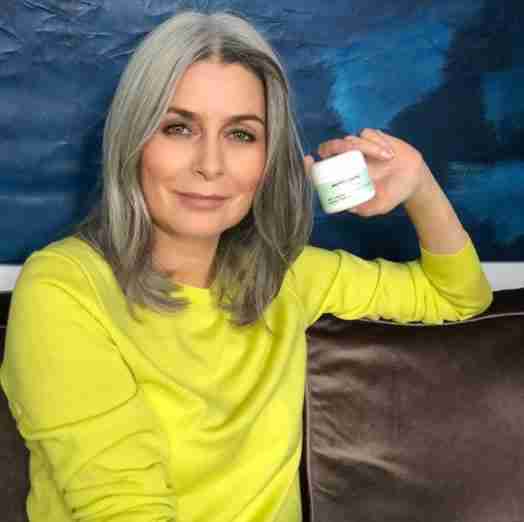 A simple solution for your skin
Three convenient product can replace your entire skincare cabinet.
Gentle enough to work with every skin type from sensitive to acne-prone to dry skin. (And every gorgeous skin type in between.)
Beauty. Happiness. Joy. Confidence.
RADIATE PURE JOY AND HAPPINESS WITH ONE QUICK, 2-MINUTE SKINCARE ROUTINE.
Every woman feels her best when she looks her best. For that reason, all three EarthsCure products are designed to give you a look of health, vitality, happiness and joy.
Directions:
Step 1. Wash your face to gently remove dead skin, bringing your skin back to life.
Step 2. In the morning, apply the nano peptide moisturizer. Look hydrated and plump for the day. As a bonus, it also improves the look of skin's tone, texture, and firmness.
Step 3. At night, apply the vegan retinol cream. This is night cream works to diminish the appearance of wrinkles, saggy skin, and dark spots. It also hydrates and balances while restoring a rosy glow come morning.
The result? An all-natural look that shows off your beauty in less than 2 minutes.
What are people saying about EarthsCure Routine?
★ ★ ★ ★ ★ 
"I'm not exaggerating when I say these are the best products I have ever used! I'm 58 and have always struggled with my skin complexion. I was shocked when people starting complimenting me how bright and radiant my skin looks!"
- Karen C, Customer
★ ★ ★ ★ ★ 
"EarthsCure is spreading a powerful message for women of every generation. We are beautiful as we age. We don't need 100 products to fix 100 problems. EarthsCure is simple. Thank you for this wonderful product!"
- Candace D, Customer
★ ★ ★ ★ ★ 
"I am so happy that I discovered EarthsCure! I am thrilled to use a cream that nurtures skin and I've read retinol can stimulate collagen. Also, thank you for creating this vibrant community of magnificent women! I love the email newsletter tips!"
- Alex, International Model
★ ★ ★ ★ ★ 
"These are my secret beauty products. I noticed results in as little as 48 hours. I've been using the products for a year and I FINALLY LOVE MY SKIN!"

- Summer Williams, Skin Expert
Ingredients you'll fall in love with: 
Ocean Mineral Illuminating Cleanser:
✔ 92 Ocean Minerals (seawater extract) - resurfaces congested skin by lifting away dead skin cells to visibly improve skin tone, texture, and pores
✔ Vitamin E and Rosehip Seed - nurture and balance while restoring a radiant glow
✔ MSM and organic botanicals - soothes and hydrates

Nano Peptide Moisturizer:
✔ Natural Hydration Blend - Organic aloe, shea butter and botanical hyaluronic acid hydrate for visibly smooth and supple skin
✔ Peptide Trio - Helps reduce the appearance of fine lines and wrinkles while supporting natural elasticity and resilience, and acting as an antioxidant for skin
✔ Amino Acid Complex - 11 amino acids to nurture and balance skin
✔ Vitamin B5, E - A humectant that attracts and holds hydration to the skin, supporting skin's barrier function
✔ Organic Botanicals - A dozen nutrient-rich botanicals to nurture and soothe skin

Vegan Retinol Cream:
✔ NEW! Vegan Retinol Time Release - One of the most well-researched ingredients in skincare, capable of bringing balance to many skin concerns. At 2.5% concentration, retinol can help diminish the appearance and feel of wrinkles, fine lines, and uneven skin tone. Get the powerful benefits of retinol without the drawbacks.
✔ Botanical Hyaluronic Acid - Delivers intense hydration to help promote firmer, softer-looking skin
✔ Vitamin C + Vitamin E - Nurtures and balances the skin Organic Gotu Kola - Helps firm the appearance of skin ✔ Glycerin - Helps improve visible resilience and radiance
✔ Organic Green Tea - Relieves irritated skin and leaves your complexion feeling soft and smooth
✔ Vitamin B5 - Attracts and holds hydration to the skin, supporting the skin's natural balance
✔ Natural botanicals and vitamins - Organic Aloe, Organic Dandelion, Geranium, Shea Butter, Organic Jojoba Oil
NO TOXINS, CRUELTY-FREE, ECO-FRIENDLY