Regular price
$54.00
Sale price
$39.00
Unit price
per
Sale
Sold out
"These are my secret beauty products. I FINALLY LOVE MY SKIN!" - Summer Williams, Skin Expert
A silky smooth cream with 2.5% vegan retinol "time-release" and nutrient-rich ingredients to diminish the appearance of wrinkles, fine lines, and common signs of aging. Helps improve the look of uneven skin tone and texture. Gentle enough for all skin types. Won't clog pores.
SOLUTION FOR

Wrinkles & Fine Lines
Dark Spots
Elasticity
Dull Skin
Texture & Tone
Firmness
Face, eye area, neck and chest
For normal, sensitive, or oily skin
DIRECTIONS

Step 1. Wash Face.
Step 2. Apply Pea-Sized Amount to Face, around the Eyes, Neck, and Chest.
Step 3. Enjoy Glowing and Radiant Looking Skin!

-

Tips:
1. A little goes a long way! You only need a pea-sized amount. This cream is gentle enough for sensitive skin.
2. Start slow. We suggest using the cream 2 times per week to start, then slowly work up to nightly use.
3. Can be used morning or night; we recommend night.
4. Also works on décolletage, hands, elbows, and knees!
WHAT'S INSIDE

Vegan Retinol Repairing Cream 2oz
INGREDIENTS

NEW! Vegan Retinol Time Release - One of the most well-researched ingredients in skincare, capable of bringing balance to many skin concerns. At 2.5% concentration, retinol can help diminish the appearance and feel of wrinkles, fine lines, and uneven skin tone. Get the powerful benefits of retinol without the drawbacks.

Botanical Hyaluronic Acid - Delivers intense hydration to help promote hydrated, softer-looking skin

Vitamin E - Nurtures and balances the skin

Organic Gotu Kola - Helps firm the appearance of skin

Glycerin - Helps improve visible resilience and radiance

Organic Green Tea - Relieves irritated skin and leaves your complexion feeling soft and smooth

Vitamin B5 - Attracts and holds hydration to the skin, supporting the skin's natural balance

Natural botanicals and vitamins - Organic Aloe, Organic Dandelion, Geranium, Shea Butter, Organic Jojoba Oil.

FULL INGREDIENTS: Organic Aloe, Aqua (Deionized Water), Organic Sunflower Oil, Isopropyl Palmitate (Plant Derived), Glyceryl Stearate (Cruelty-Free), Cetyl Alcohol (Natural Derived), Hydrolyzed Caesalpinia Spinosa Gum (Botanical Hyaluronic Acid), Stearic Acid (Cruelty-Free), Glycerin (Kosher, Vegetable Derived), Organic Jojoba Oil, Shea Butter, Vitamin E, Vitamin B5, Retinol, Organic Green Tea Extract, Organic Gotu Kola Extract, Equisetum Arvense Extract (Plant Extract), Geranium Maculatum Extract (Wild Geranium), Organic Dandelion Extract, Xanthan Gum (Safe Texture Enhancer), Polysorbate 20 (Whole Foods premium standard), Pentylene Glycol (Moisturizer, Anti microbial), Lecithin (Natural Derived), Phenoxyethanol, Ethylhexylglycerin (Vegetable Derived).
Share
View full details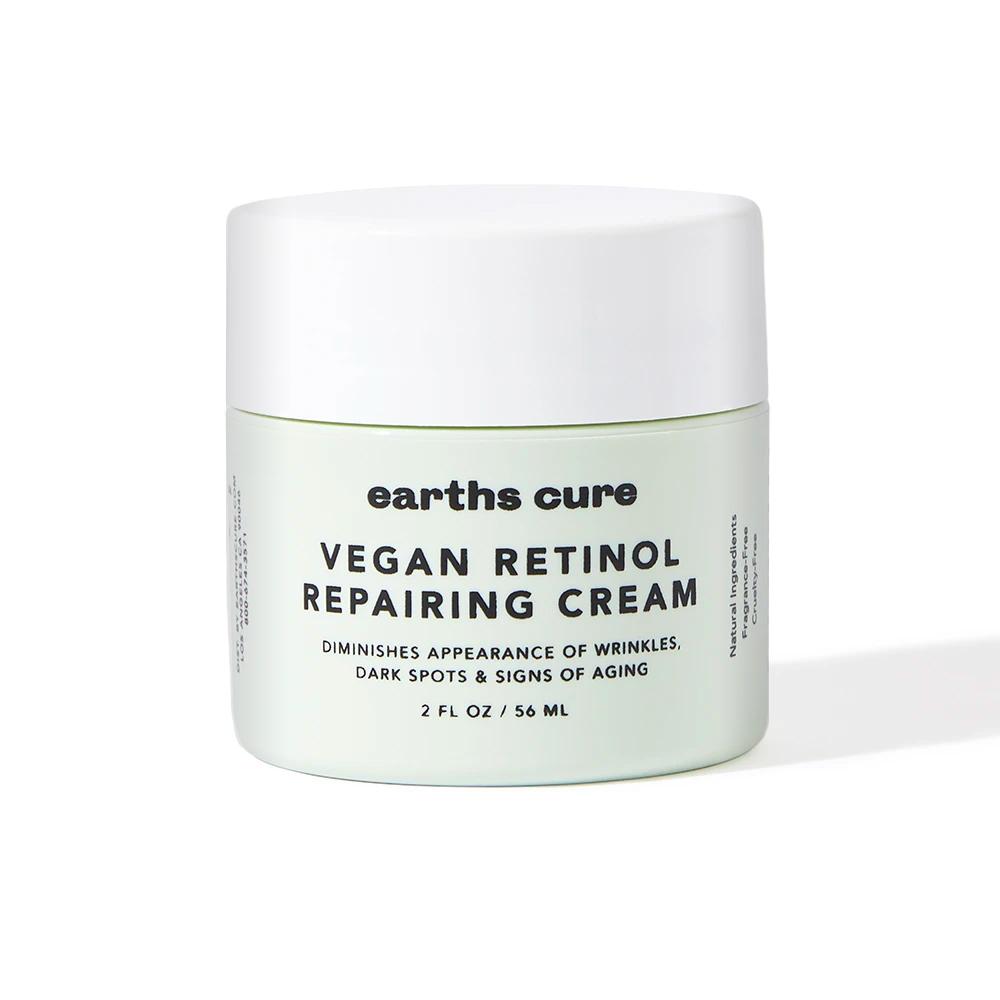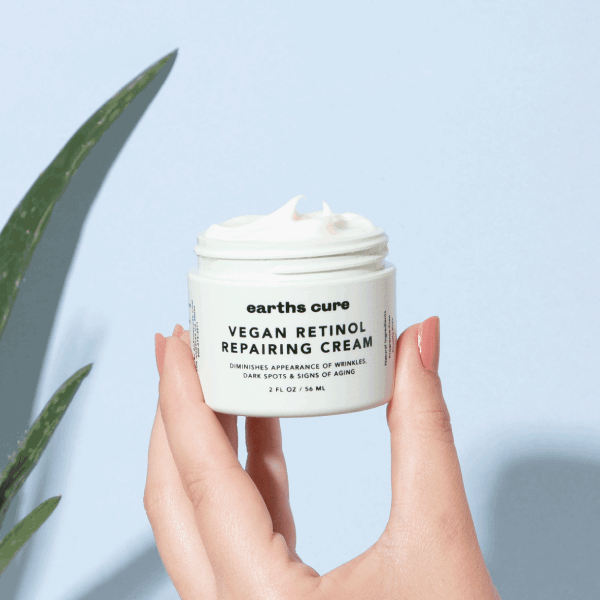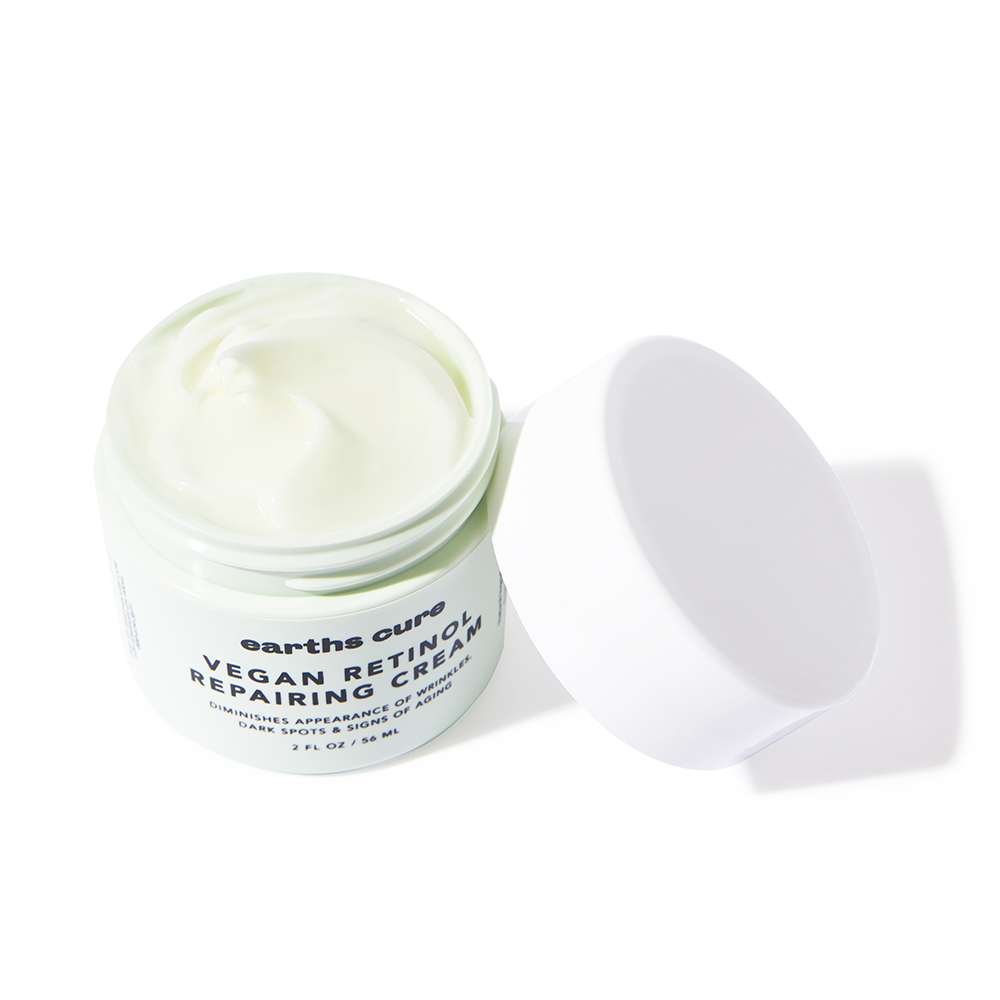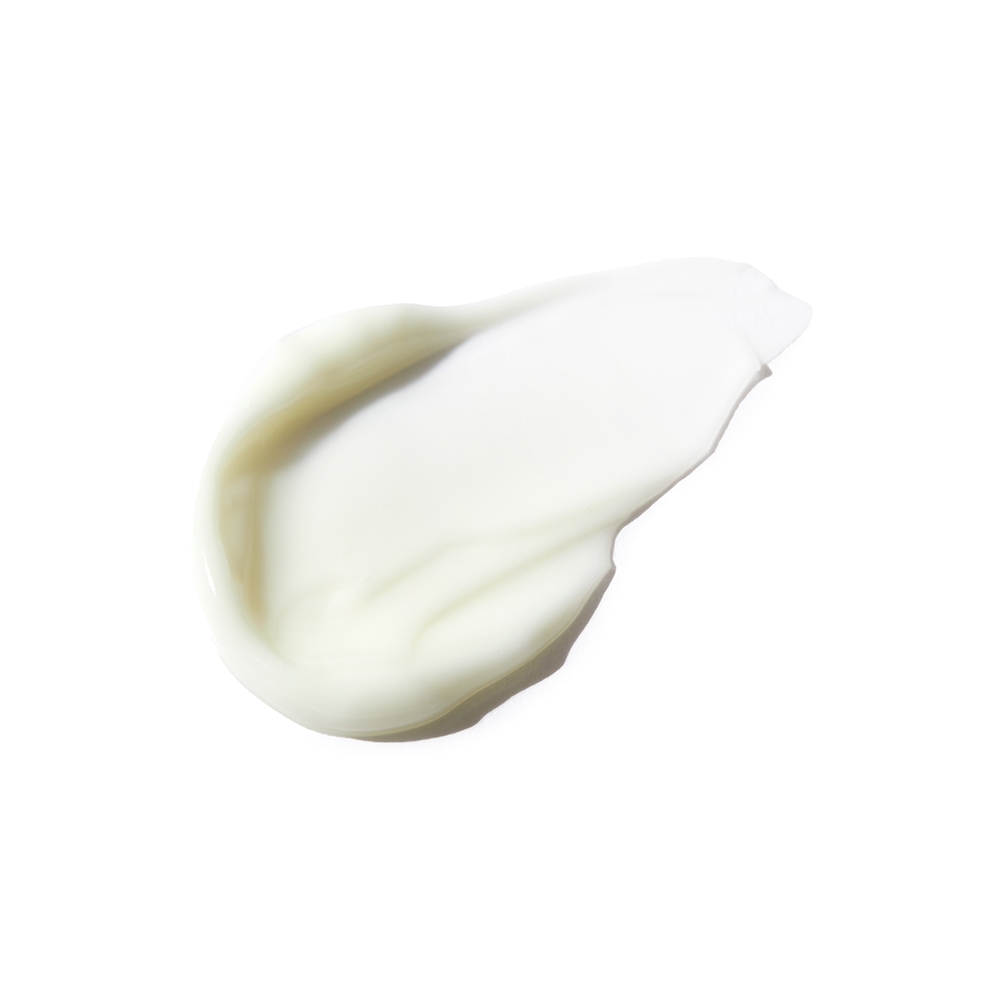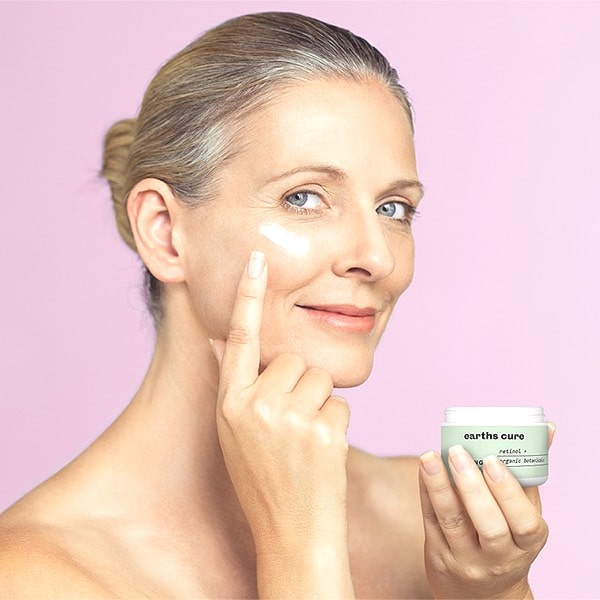 100% Money Back Guarantee
You have 90 days to try EarthsCure and see the results for yourself. If you are not 100% satisfied for any reason, simply contact us and we will gladly refund your money. No questions asked
Good stuff
The retinol isn't too strong, but it's working noticeably (a little bit drying). I wish it stayed the percent retinol, but I do like it. It spreads well, nice and creamy.
Natural Anti-Aging Cream + Vegan Retinol
I'll use it for ever
I have very sensitive skin and very careful about what i use as skin care products. I love Earth cure products. I' using Retinol repairing night cream, Vitamin C serum and ocean mineral cleanser. I wish I could use nano peptide moisturizer but I'm allergic to it. I get so much compliments about my skin and its new to me. Over all very satisfy and will use it for ever.
Third time reordering. Really like so much
I like the cleansing products and moisture creams very much.